Teacher - Primary - Prep to Year 6 - Ilfracombe State School
Central Queensland Region
Are you a dynamic, flexible and passionate teacher looking for a tree change away from the hustle and bustle of the city? Ilfracombe has an exciting opportunity for a primary teacher to join this unique school community. Apply now to this temporary position to join this dedicated team where you can help to make a genuine difference to the lives of rural students.
Job details
Position status
Temporary
Position type
Part-time
Occupational group
Education & Training
Classification
Teacher
Workplace Location
Central West Qld
Job ad reference
QLD/CQR339133/20
Closing date
06-Oct-2020
Job duration
06-10-20 to 02-11-20 unless otherwise determined
Contact person
Brittany Jaques
Contact details
CQRecruitment@qed.qld.gov.au
Access the National Relay Service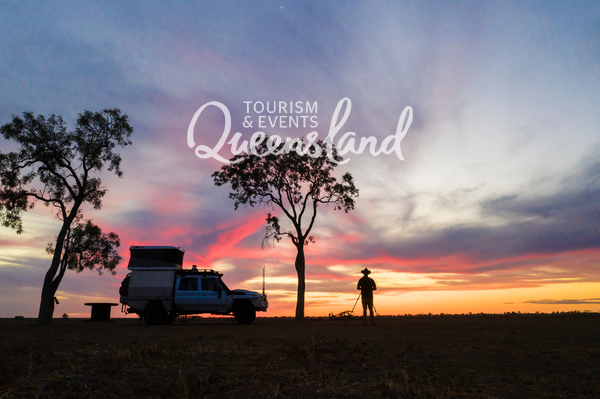 Ilfracombe is a small town located 28km east of Longreach. Originally founded as a transport hub for Wellshot Station which at the time had the largest number of sheep found on any station in the world. The town has stayed true to its roots with the main industry still sheep rearing for wool. Explore the town and experience its unique charms including the Machinery and Heritage Museum, historic Wellshot Hotel or Artesian Basin spa. 
Just a 20 minute drive from Ilfracombe is Longreach, it is full of history and draws tourists from around the country to see the unique experiences on offer including the Australian Stockman's Hall of Fame and Qantas Founders Museum. For the adventurer the region is home to an array of National Parks which allow for camping, fishing, mountain biking and wildlife spotting. View the stunning outback from above with scenic helicopter flights or from the ground with beautiful and informative nature walks. Ilfracombe and the Longreach Region is the perfect area to truly experience everything rural Queensland has to offer.
For further information about the school, please click here to visit the school's website.
What is in it for you?
As the largest employer of teachers in Queensland the department has some attractive benefits for employees, including:
assistance with relocating
attractive salary and benefits
locality allowance in specified locations
subsidised accommodation in specified locations
Teaching in Queensland:
The department is responsible for the delivery of quality education services to all Queensland students in state schools and recognises teachers and their commitment to teaching through a range of rewards and benefits. To find out more click here.
Applicants for these positions must possess:
A relevant teaching qualification. Click here for further information on teaching qualifications.
Employment for pre-service/graduate teachers will be subject to the successful completion of a relevant teaching qualification and meeting the minimum requirements as a teacher with the department.
How to apply:
Click the Green 'Apply online' button below
Enter your personal details
Attach your current CV including contact details of two professional referees
Pre-service teachers are encouraged to include completed practicum reports, mentor/referee statements, unofficial academic transcript for current course of study
**Applicants are encouraged to commence and submit their application as early as possible as the Department of Education reserves the right to reduce the application period and/or remove the job advertisement  early should a suitable applicant be found.**
Further information
We are committed to building inclusive cultures in the Queensland public sector that respect and promote human rights and diversity.
Suitable Applications will remain on file for 12 months and may be considered for other teaching vacancies in any school location.
Documents
Before applying for this vacancy please ensure you read the documents below.